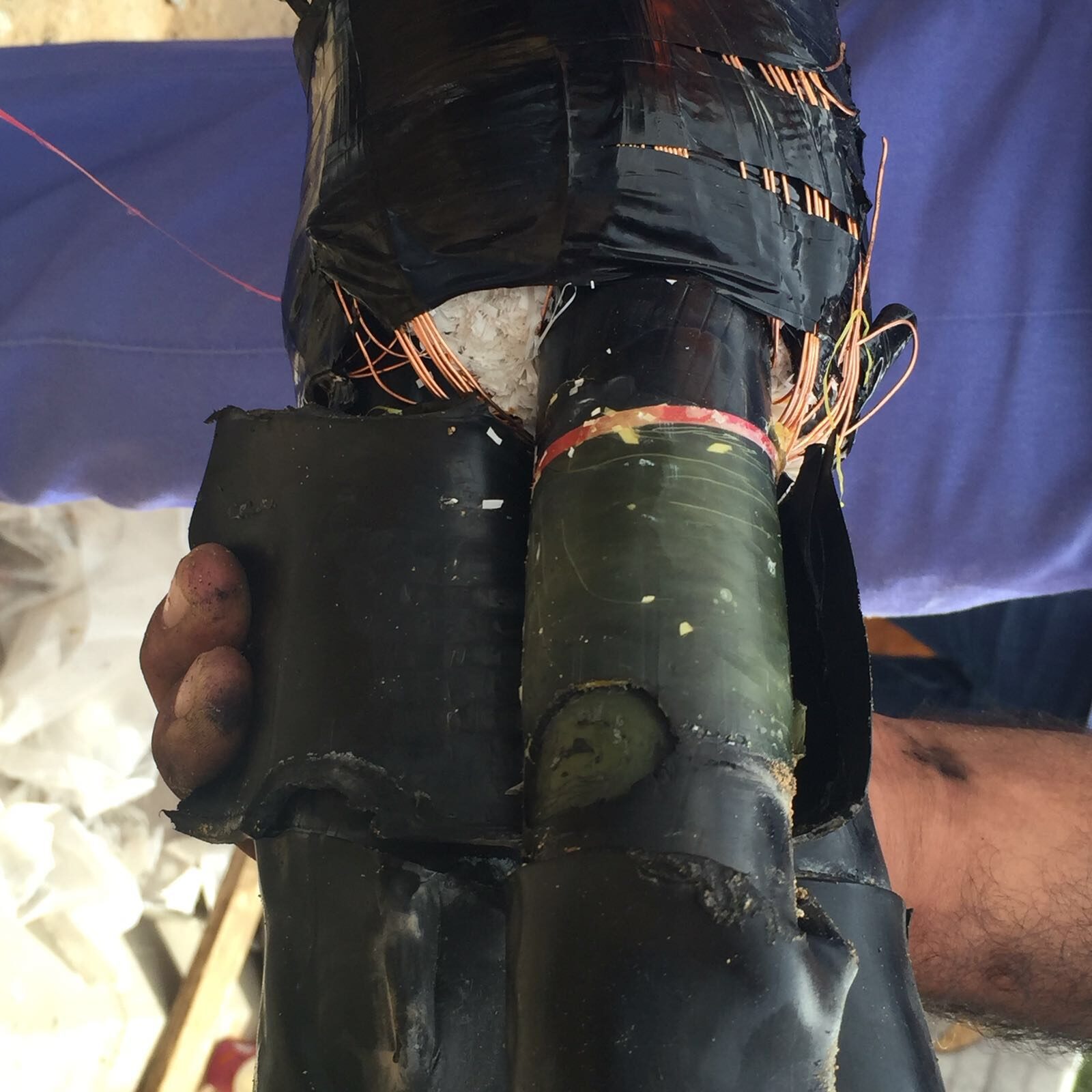 Utility Company, Middle East – Cable PD Detected
09 / 05 / 16
---
Summary
As part of their routine preventative maintenance schedule, Saudi Electricity Company (SEC) carried out some online cable PD testing using the liona (on-line cable PD testing unit). Engineers found that there were very high readings for PD. With this information, the network was switched out and the cable termination was inspected.
Details
The examination showed extensive PD damage around the trifurcating point of the termination. The image to the right shows the damage caused to the cable. Maintenance was carried out and the termination was replaced, the recorded PD levels were reduced from 5000 pC to under 1000 pC.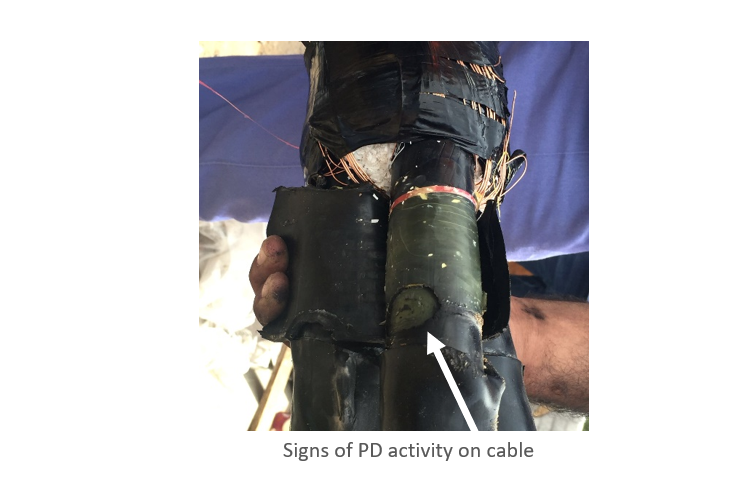 Conclusions
Repairs were carried out which meant the termination needed to be replaced. The circuit was then re-energized and tested again.The test showed that the defect that had been causing high levels of PD had been removed and a potential in service failure was avoided.