EHV Power Transmission infrastructure has a high level of reliability, with an equally high level of impact should a failure occur.
To reduce potential failure, on-line partial discharge (PD) monitoring and testing solutions can be deployed across the network.
PD on EHV Assets
Assets that can be Tested for PD include:
Extra High Voltage (EHV) underground cables
Gas Insulated Switchgear (GIS)
Outdoor Switchyards
Much of the long-distance power transmission system are in the form of overhead transmission lines, these lines are generally resilient to manufacturing or aging defects, and more easily maintained.
In areas where transmission lines cannot be installed, underground transmission circuits are often used. These EHV underground cables are, like any cable system, susceptible to Partial Discharge (PD) activity, which can occur in defects in the joints, terminations, and sometimes directly in the cable insulation.
Gas Insulated Switchgear (GIS) often deployed in transmission substations to help reduce the space needed for the equipment. GIS assets are prone to PD activity in the main chambers, inside accessories or in the cable terminations.
Air insulated transmission switchyards are more resilient to PD activity. PD can still occur on contaminated or damaged surfaces, such as bushings or insulating components, this causes surface tracking PD. Corona, the ionisation of air, may also be found in switchyards, though the effects may be lower than other types of PD.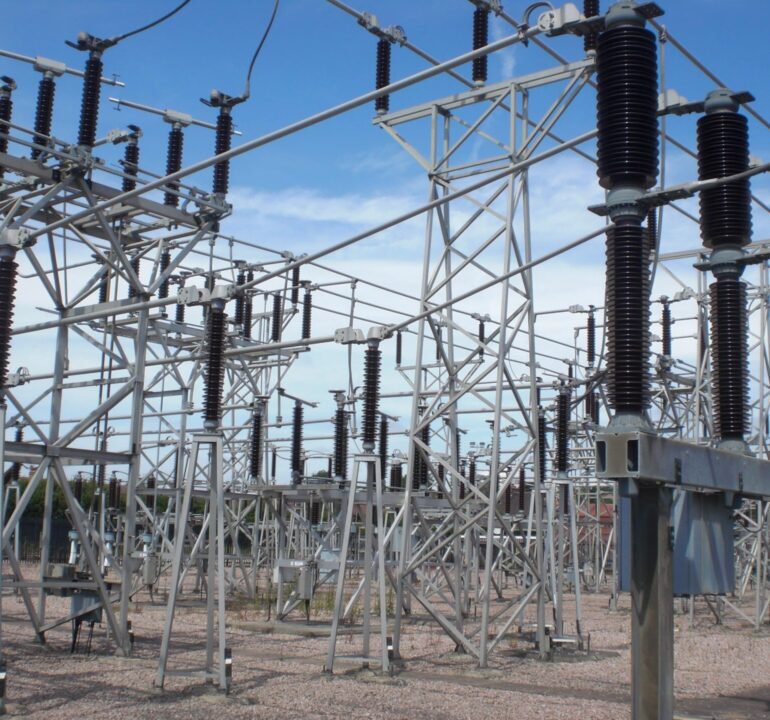 On-line PD Monitoring and Testing for EHV Transmission Sites
Permanent on-line PD monitoring equipment, portable on-line PD spot testing systems, and On-line PD testing services can be implemented on transmission and EHV assets.
The ASM On-line PD Monitoring System can be used to monitor partial discharge activity 24/7 in installed assets. PD sensors are installed on applicable assets, which send raw data back to the PD monitoring system. The ASM will then automatically remove noise, identify and classify PD activity and save this data locally. Data from the ASM is then sent to a central server, which collects data from multiple monitoring systems into a comprehensive asset management interface.
The ASM is specifically configured for each site, with the required IP rating, housing and size depending on the location and number of assets to be monitored. At transmission level the ASM system is usually deployed in the main switchroom, monitoring GIS and cable terminations, and in manholes monitoring each cable joint.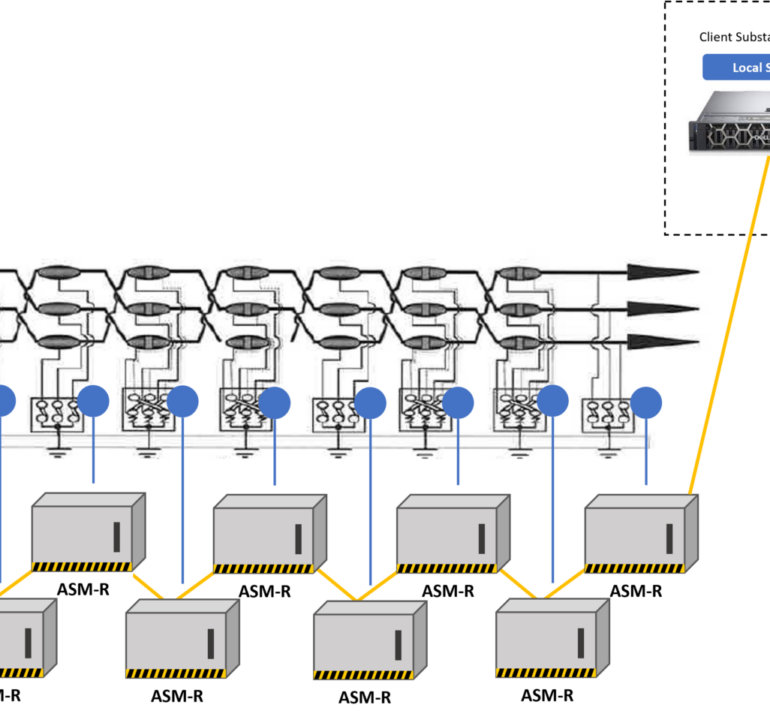 On-line Partial Discharge handheld instruments, like the PD-SGS and PD Detector systems are compatible with sensor types used for PD detection at EHV level. By using the UHF sensors with the equipment, a basic survey of the GIS is possible. Using a parabolic dish with the ultrasonic input to the units, will enable the user to detect surface PD and corona on bushings in outdoor EHV and transmission switchyards.
IPEC's team of expert service engineers conduct PD testing, location, and diagnosis services all over the world. Our team can offer a comprehensive one off or regular service at any location.
IPEC endeavour to provide solutions for all applications. Please contact us for more information or a dedicated proposal to suit your needs