Condition Based Maintenance (CBM) is a set of activities that detect changes in the physical condition of equipment. By carrying out testing on equipment during its service life, signs of damage can be detected and repaired before failure occurs, improving both the safety and reliability of a network. Effective CBM means asset managers can avoid early life failure and extend operational life of asset.
Transformer Testing
Transformers are some of the most important and expensive equipment in any network. Due to complexity of the internals of a transformer there is no single test that can give overall health. Tests will generally focus on specific components within the transformer therefore a combination of tests is required to comprehensively understand the health of an asset. IPEC can help asset managers understand and plan the most effective transformer testing schedule for each individual asset. Some tests can be carried out while the transformer is live, others require a shutdown therefore performing multiple tests together can significantly reduce downtime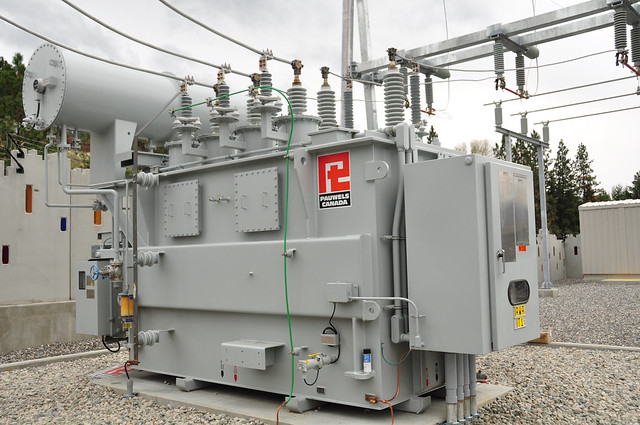 Transformer Testing Methods
Online – Conducted whilst transformer is live
Partial Discharge (PD) – continuous or periodic
Infrared Thermography (IR)
Offline – Requires a shutdown
Insulation Resistance and Polarization Index
Tan Delta and Capacitance Measurement
Winding resistance
Turn Ratio
SFRA (Sweep Frequency Response Analysis)
Oil Tests (Dissolved gases and other parameters)
DC Hipot Testing
General Maintenance
Why Conduct Condition Based Maintenance
Extend Asset Life
Testing of Transformers allows you to optimise asset life
Identify Problems Before Failure
Find defects and problems before assets fail
Staff and Public Safety
Avoiding failures means substation staff and public safety
Replacement Strategy
Avoid unneccessary replacements, focusing budget on problem assets only
No Outage Testing
Online test methods can be done live
Comprehensive Offline Tests
Full range of testing to maximise shutdown time
Detailed Info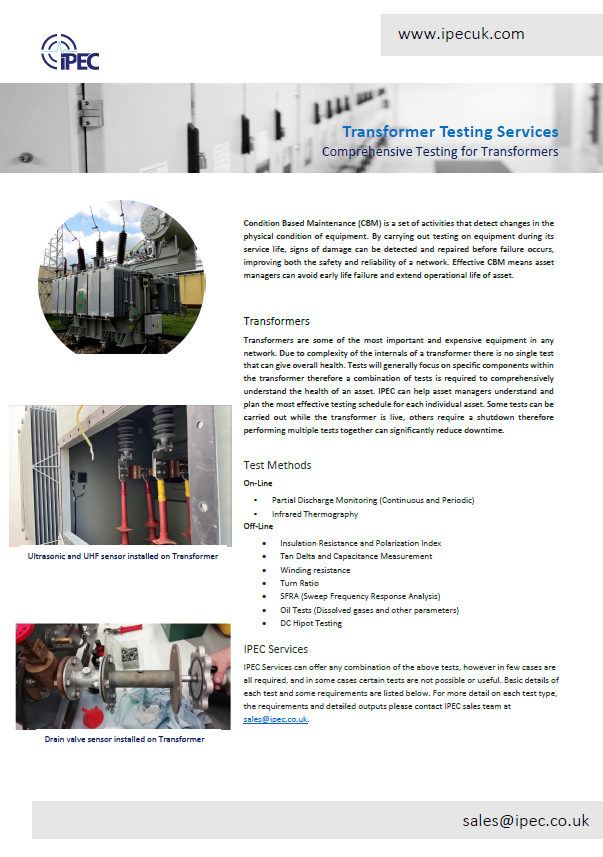 IPEC Services
IPEC Services can offer any combination of the above tests, however in few cases are all required, and in some cases certain tests are not possible or useful. Basic details of each test and some requirements are listed below. For more detail on each test type, the requirements and detailed outputs please contact IPEC sales team.
Where IPEC Teams are Based
United Kingdom & Europe
United Arab Emirates & Middle East
Kingdom of Saudi Arabia
India & South Asia
Asia Pacific
Other worldwide locations on request