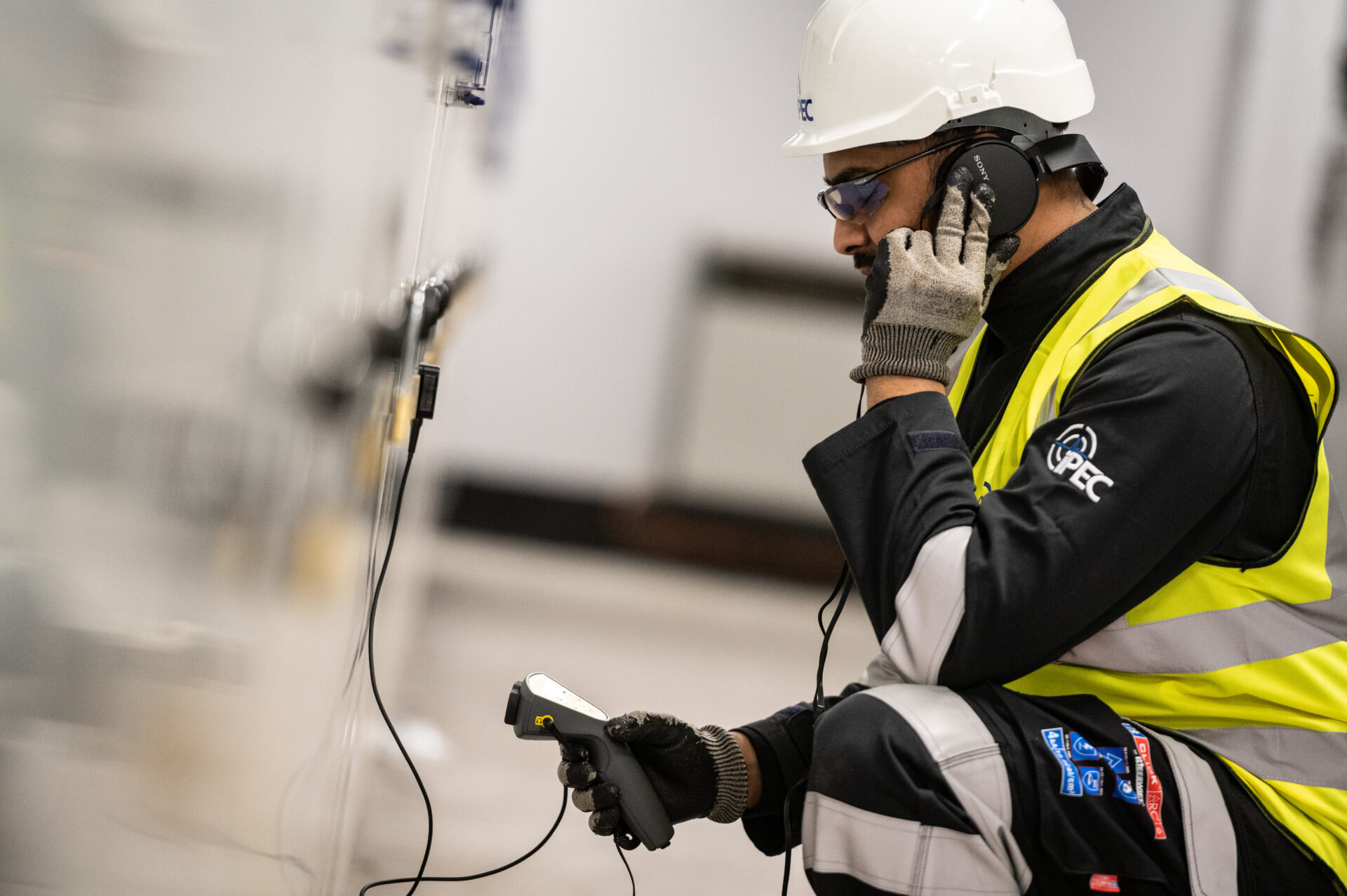 Utility, Middle East – Detecting Pending Asset Failure
04 / 02 / 19
---
This case study will detail how IPEC's PD-SGS detected a pending asset failure in a Middle East utility company.
Our client is a utility company responsible for generating, transmitting and distributing electric power in the Middle East. As the monitoring of partial discharge is critical to the organisation and the region, the client wanted an assessment of assets, detection of pending asset failure and a recommendation of remedial action.
With the ability to detect problems quickly and accurately, the PD-SGS was the appropriate instrument for conducting on-line testing for partial discharge on the client's medium voltage switchgear and accessories.
How the PD-SGS Detected Pending Asset Failure
Following routine tests using the PD-SGS, high levels of partial discharge activity was detected in the fuse chamber of a ring main unit by the inbuilt TEV (Transient Earth Voltage) and Ultrasonic Transducers.
As the PD-SGS is a dual transducer PD detector for switchgear, the instrument detects TEV signals generated by internal discharge, as well as acoustic discharge generated by surface tracking or corona.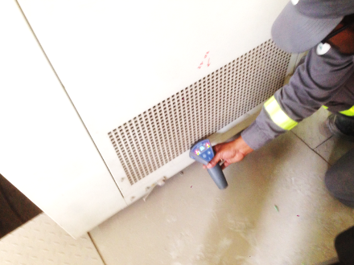 Partial Discharge Investigation
Following the detection of partial discharge activity through on-line testing, an off-line investigation was conducted on the asset to locate the discharging component. Clear evidence of extensive burning and carbonisation was seen on the fuse holder within the fuse chamber.
The defective components were replaced, and following this, another on-line partial discharge test was performed to verify our findings. This test found that no partial discharge signals were detected, further supporting the theory that faulty assets are likely to release partial discharge signals before failure.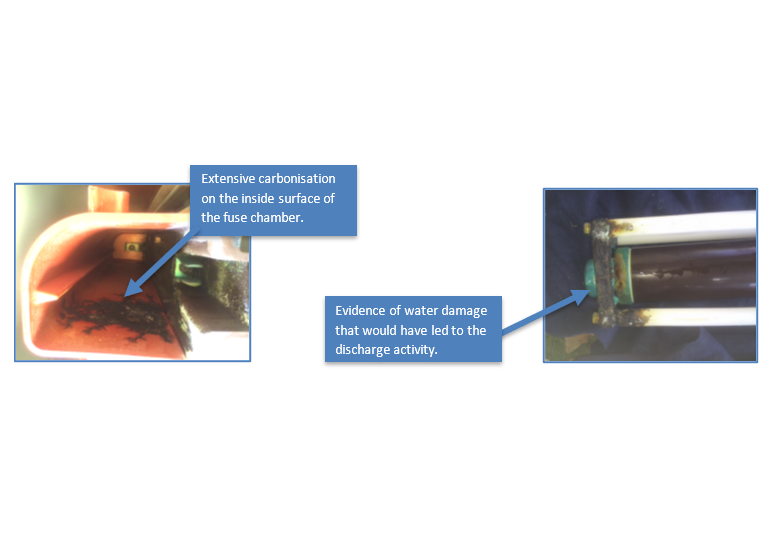 Partial Discharge is attributed to the failure of 80% of electrical assets. Our team of experienced engineers can conduct regular testing alongside our monitoring systems and test equipment to help you identify and locate weak points on your network through the detection of partial discharge.