Flexible AA Probe
Flexible AA Ultrasonic Probe is an accessory to IPEC's Partial Discharge Spot Testing instruments. It allows the user to complete a thorough inspection of electrical assets as the probe can reach hard to get places. The probe is a user-friendly device which has been designed ergonomically for ease of use.
Surface Tracking 
Used along with a PD-SG series device, the AA Ultrasonic Probe can be used to detect Surface Tracking in difficult to reach locations. The flexible head allows for positioning in any direction whilst being able to clearly read the live results from the test unit. 
Surface tracking can seriously damage high voltage insulating surfaces in a way that will ultimately lead to flashover and complete failure of the insulator. This discharge activity creates acoustic emission that can be detected using the Ultrasonic Probe. The magnitude of the acoustic emission is indicative of the degree and severity of discharge activity.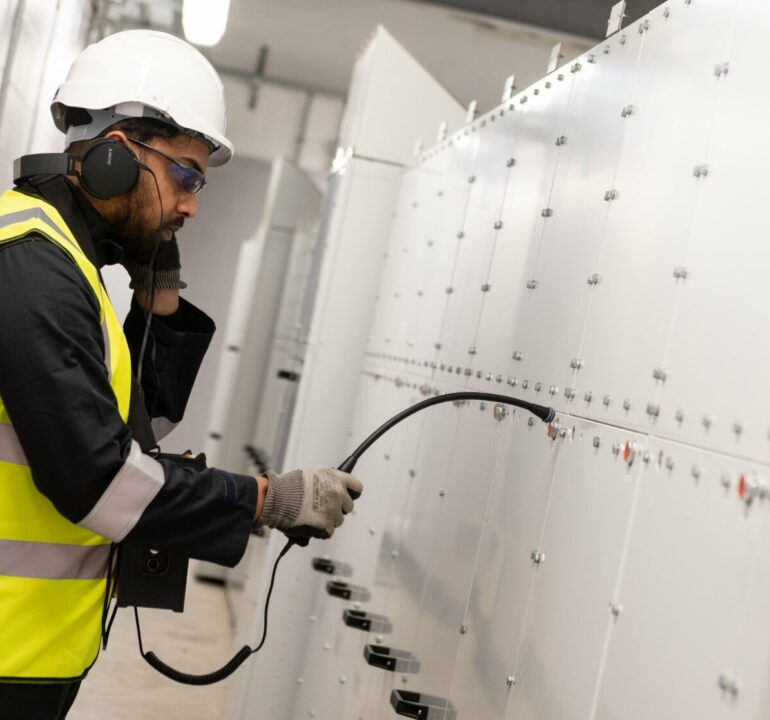 | | |
| --- | --- |
| Measurement Range | -6dBμV to + 70dBμV |
| Resolution | 1 dB |
| Accuracy | ±1 dB |
| Transducer Sensitivity | -65dB min at 40 kHz (0dB = 1volt/μbar RMS SPL) |
| Transducer centre frequency | 40 kHz |
| Recommended Load Impendence | 50Ω |