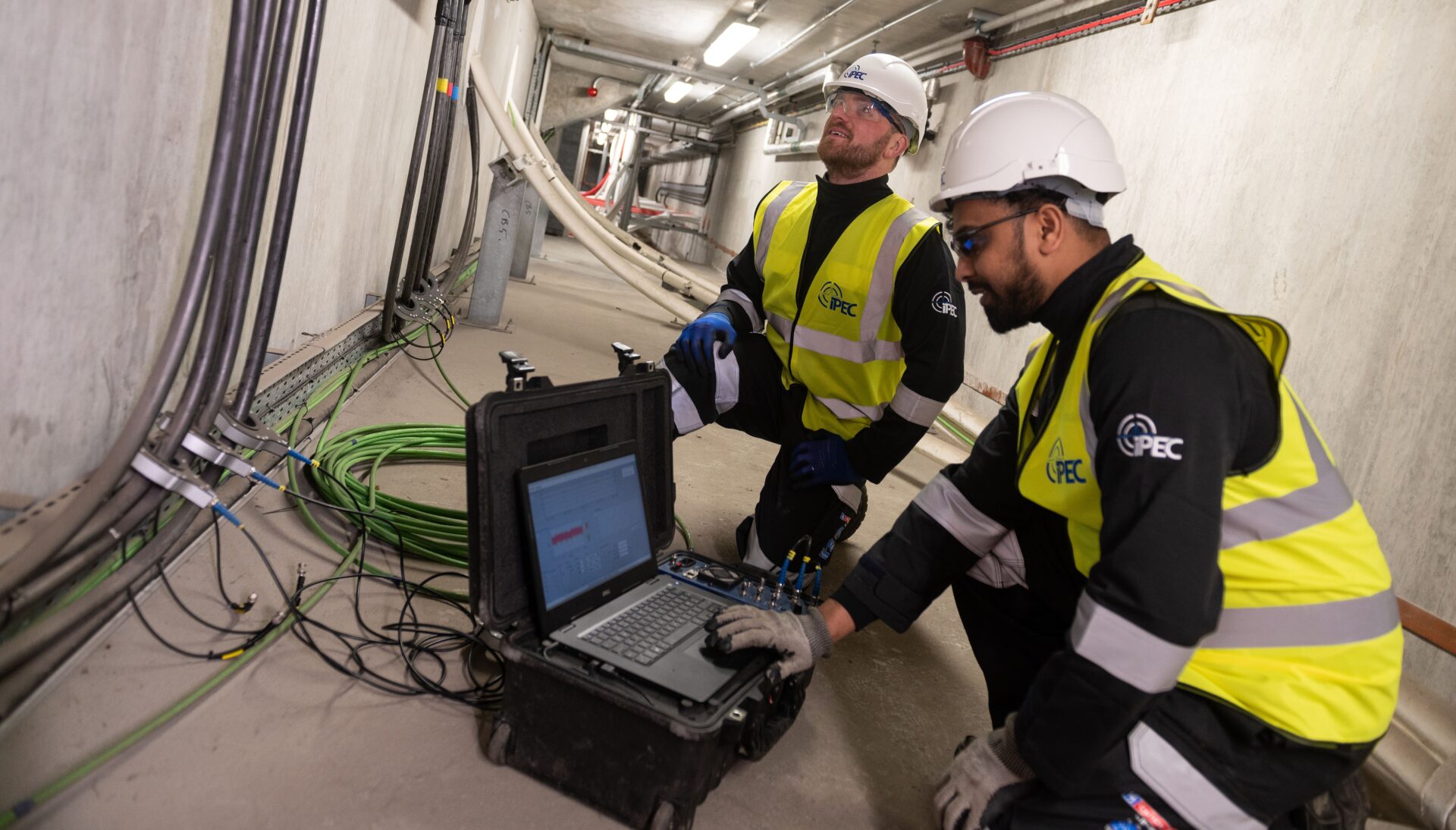 UK Seminar: CABLE TEST SEMINAR – Cable Asset Life
25 / 01 / 23
Company
CABLE TEST SEMINAR – Cable Asset Life hosted by Baur, Kinectrics and IPEC
This is an invitation event, a forum and an opportunity to share experiences and knowledge for maintaining the performance and reliability of the highly valuable cable assets.  We will be discussing testing and diagnostics for medium-voltage, and high-voltage underground, and sub-sea cables.
Event info
Date & Time:  Thu, 23rd March 2023,

09:00 – 16:30 GMT

Location: The National Conference Centre and National Motorcycle Museum, Birmingham, a central location within easy reach of Road, Rail and Air transport facilities
About Cable Test Seminar
The 2023 Cable Test Seminar – Cable Asset Life will describe methods and case studies for testing and optimising the cable asset in the underground DSO and IDSO market, and the wind and solar renewables sector, and will give an insight to cable fault location for extremely long cables.  The seminar will be shared by presenters from BAUR, Kinectrics, and IPEC.  Each of these enterprises is a specialist in the areas of DSO, IDSO, Interconnector, and onshore and offshore renewables.
On registration, an outline of the day will be returned.  We look forward to seeing you and hope for a productive day for all.
Utility networks, onshore and offshore network and interconnector owners and operators are facing more and more challenges.  New load situations, tight maintenance budgets, higher network complexity, higher value electricity revenue streams, or all of these.  The existing cable asset is under pressure, new cable assets need to perform for the long term.  So little is known about true cable condition, old and new, making asset management decisions less informed, and reactive maintenance remains the norm.  To overcome these challenges, cable diagnostics is the key for a condition-based maintenance approach, because it delivers necessary information and recommendations for a cost optimized asset management approach, with minimal failures in service.
To register your interest, click here.
Seminar Agenda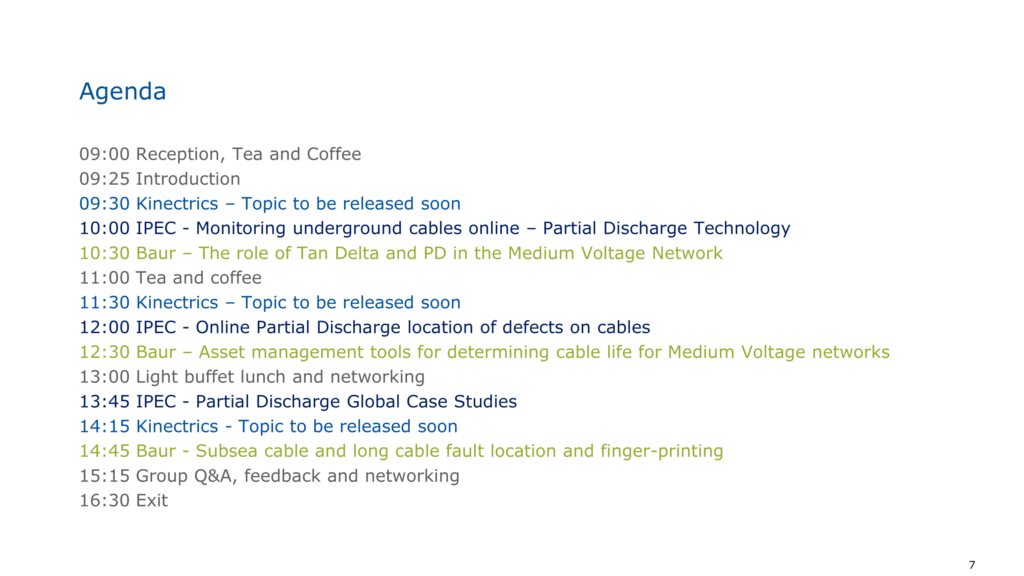 Press here for more IPEC future events.
---