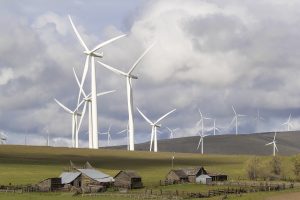 3 Market Insights Asset Managers Should Know
03 / 02 / 20
At IPEC we're constantly looking to the future. As the world around us continually evolves, we assess how these changes will affect the condition-based maintenance market. The 2010s saw big changes in industrial innovation powered by investment in digital technologies such as IIoT. But what can we expect in the new decade?
What's on the horizon for the condition-based maintenance market?
In an industry that was once dominated by the use of run-to-failure maintenance strategies, it appears asset managers are increasingly favouring the use of preventative maintenance. Over 80% of asset personnel opt for preventative maintenance, whereas the proportion of run to failure strategies has now decreased to 57%.
The global condition-based maintThe 2010s saw big changes in industrial innovation powered by investment in digital technologies such as IIoT. But what can we expect in the new decade?enance market size is estimated to grow to $3.9 billion by 2025. Emerging technologies such as IIoT are responsible for a large proportion of this. Over 53% of companies have incorporated big data analytics into their condition monitoring strategies and by 2021 the IIoT market is predicted to reach $124B. This includes a CAGR of 7.3% in 2020. There is a rising demand for smart factories and machines, thus greater visibility into the condition of these assets is required.
Asia Pacific has one of the largest market sizes for condition-based maintenance. This is due to developing economies in the region. Electricity network expansion and industrialisation projects in the region have led to considerable growth of the market.
What challenges and opportunities can you expect in 2020 and beyond?
Climate change
As topical as it is in the current news cycle, climate change does present a real future challenge to asset managers. There is a need to strike the crucial balance of a sustainable level of market competitiveness whilst also developing environmentally friendly technologies that produce a low environmental impact.
Mandatory reliability standards
By now, you are likely familiar with ISO 55000 and other asset management papers 55001 and 2. These frameworks detail the benefits of asset management and understanding how an 'Asset Management System' can help organisations to achieve overall business objectives. For now, the ISO 55000 is a voluntary standard but with reliability organisations such as the North American Electric Reliability Corporation enforcing mandatory asset reliability standards across electrical distribution systems across North and Central America, we have reason to assume mandatory asset management standards could come into place sometime in this decade as standards and codes become more stringent.
A change in the workforce
Often referred to as 'The Great Shift Change', it is said that as Baby Boomers and early-stage Generation-X workers head into retirement that 30-50% of all existing employees are predicted to leave the workforce between 2015 and 2022. It is predicted that this shift in the workforce will have the greatest impact on asset-intensive industries such as oil and gas, utilities and manufacturing. This could lead to a shortage of skilled labourers, who for the past several decades have accumulated extensive field expertise and specific knowledge that is difficult to transfer to later generations in the workforce. In addition to this, the younger generation set to replace Baby Boomers and Gen X have a greater expectation for a cleaner and safer working environment; something that isn't always compatible with industrial jobs such as oil & gas and mining for example.
However, this shift does also present an opportunity for asset managers to leverage key technologies such as IIoT and predictive analytics. This will not only address the concern of a skill shortage in the industry but also deliver greater productivity and return on assets.
What you can do to prepare for changes in the market?
As we approach a shift in the industry, now is the time for asset managers to be proactive in their planning for change. Although change should be incremental, an agile approach to managing it is the key to seizing opportunities for competitive advantage. Engage those who will be affected by the change by linking the change to the organisation's long-term goals. Empower your team to lead the change and enlists leaders who support this.
IPEC specialise in the design and manufacture of partial discharge (PD) monitoring and testing solutions for the condition-based maintenance market. Our PD products range includes Portable Switchgear PD Testing Instruments, Cable PD Testing Systems, Permanent PD Monitoring for MV, HV and EHV systems and our range of PD Sensors. Visit our product page to find out more about our PD monitoring solutions.
---